To enroll in the new client zone, follow the steps in the e-mail you receive titled: "Welcome to Brazos WiFi!"
You will be prompted to create a password on the first login.  You will need this password to return to the client zone in the future.
After you login to the Client Zone, you will be prompted to add a credit card.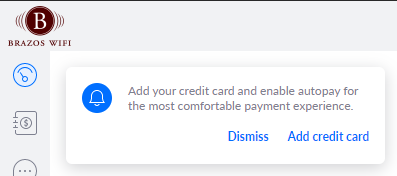 The credit card form looks like this.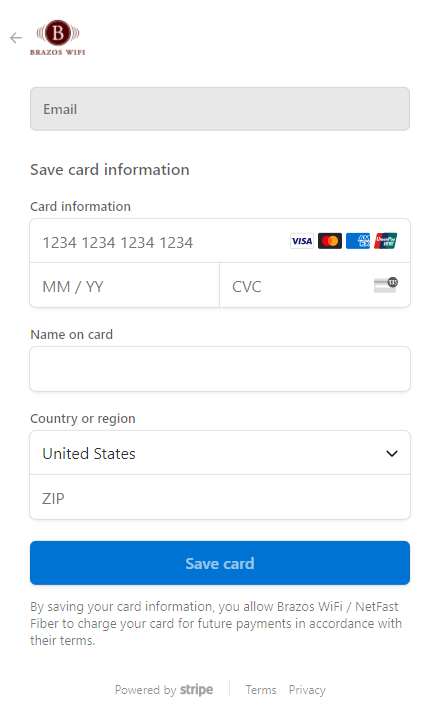 Once you have submitted the credit card, the automatic background migration process begins.
You should receive an e-mail shortly afterwards with a message indicating success.
If there are an issues with the migration, both you and the Brazos WiFi office is notified.